High level cleaning
Internal or external, come rain or shine, our team will clean your property to an impeccable standard. Our services include traditional dolly & squeegee, high-pressure steam cleaning and jet washing, façade polishing and revival.
Facade Works & Cladding
We are well-versed in ETFE, curtain wall, aluminium and other modern systems.We can install, remove, and modify existing configurations. In light of new regulations, our teams can remove defective cladding from tower blocks quickly and safely.
Painting
Is your building looking a little tired? Current surface coating approaching the end of its lifespan? Masonry to metalwork, our ICATS trained painters can apply a fresh coat of paint to most structures. From iconic London landmarks and bridges to football stadiums and biomass plants – we can paint it.
Inspection Surveying
Ninja Access have extensive experience in structural surveys to buildings, with particular focus on finding and fixing defects to ageing tower blocks in urban environments.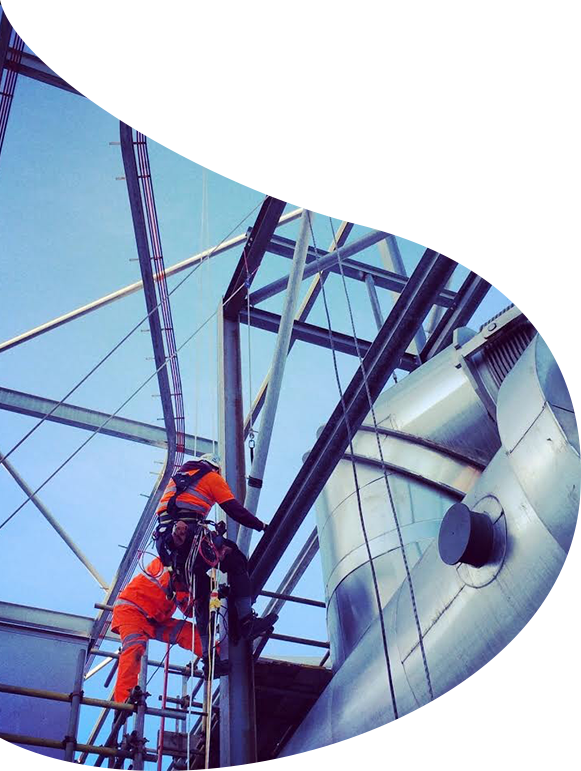 Safety Net Rigging
Collective fall arrest measures such as nets are often preferred to individual ones. Ninja Access can install man-safe nets to ensure your workforce are kept safe when working at height.
Rigging & Lifting
From chain blocks to tower blocks, heavy lifting is at the heart of Ninja Access. Most industrial environments offer complex rigging scenarios and tight work spaces – we have the equipment and the expertise to ensure that your lift plan is executed professionally. Our IRATA technicians are on hand to drill, lift, fix, install, erect or dismantle any steel framework.